Joe's Pizza: A Rebranding Journey Embracing Tradition, Pride, and Inclusivity 🍕🇮🇹🗽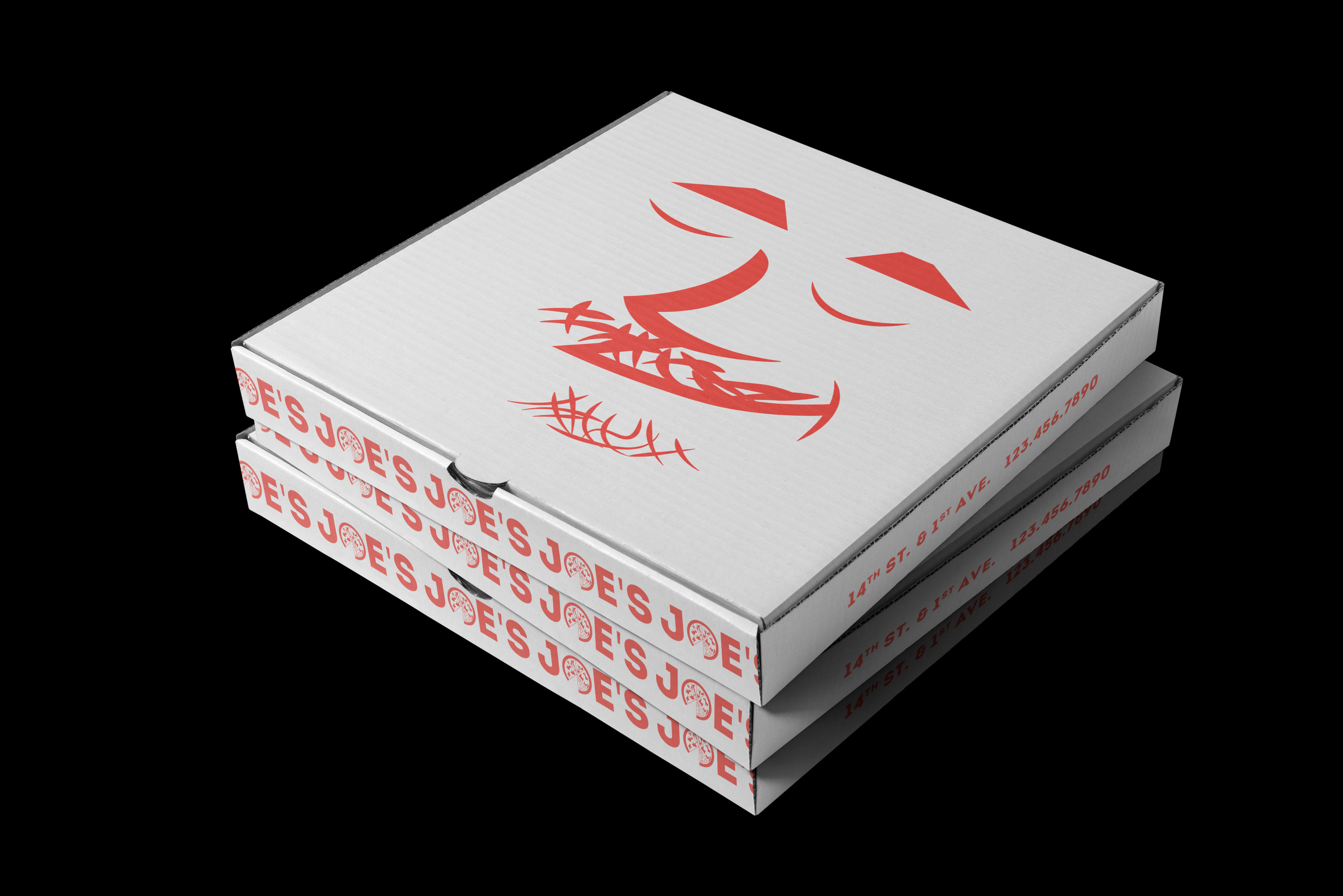 Pizza box design for Joe's Pizza.
Designing a rebrand for Joe's had to speak to the unique feeling I associate with the place. I categorized their values into – Classic, Proud and Approachable. The first word that comes to mind is Classic because the experience is the same each time. Eating at Joe's becomes a habit and not a task. The experience is the same each time. For decades they have offered the same four flavors of pizza. It doesn't rely on fancy ingredients for a large customer base. Joe's Pizza also encapsulates the pride of being a New Yorker. The restaurant has earned legendary status in the city. It can be seen in the movie Spider-Man 2 as the protagonist is an employee at Joe's Pizza and also hangs a sign acknowledging the fact. Adorning the walls are photographs of the biggest celebrities who have been regulars for years. The final brand value – Approachable, is a derivative of the aforementioned values. Since it offers a simple experience that has its own charm, it's loved by a multitude of cultures and people. Whenever I visit, I see people from all walks of life, it's almost like a trip to the park.
Category Branding — Illustration — Editorial Design
Role Designer – Illustrator
Credits Vivek Bajaj – Chelsea Atwell
Year 2018